Clubmoor is LMH's North Area Housing Office. IT Training sessions take place here on Monday afternoons from 1.00pm - 4.00pm
Core Learning Modules:
Introduction to Word Processing
Beginners Internet and Email
Working with Microsoft Word
Combined Microsoft Word and Internet Exercises
Advanced Internet Exercises
LMH Connect 24/7 Module
Optional Learning Modules:
Getting to know Universal Jobmatch
Getting to know Property Pool Plus
Introduction to Microsoft Excel
Make the most of your Tablet
Working with Digital Cameras
Using ipods and MP3 players
Introduction to Social Networking
if you require more information please telephone: 0800 678 1894
email: james.pickup@commutual.org.uk
Or use the contact form below: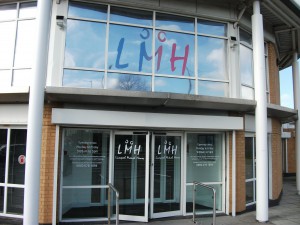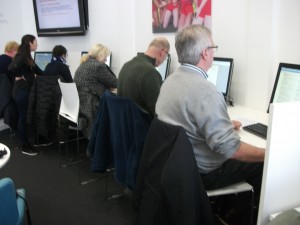 Clubmoor Community Centre
181 Townsend Lane,
Liverpool
L13 9DY
---
Tenant Profile
---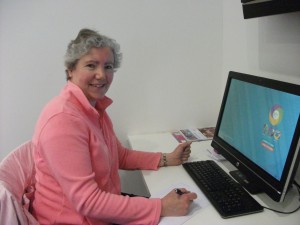 Debbie Melville
I had wanted to learn more about computers for a long time, mainly to keep up with my daughter who's at school! - but I didn't really know how to go about it. I'd bought some beginners books but still found it confusing. I heard about the IT course by chance when attending an LMH centre open day. I was a bit apprehensive to begin with but the class was so relaxed and friendly that I soon overcame that.

As well as learning about email and Internet, Kevin taught me how to use Microsoft Word and I was able to re-write my CV and apply for work by searching job websites and sending my CV with cover letters. I eventually got a job at a local school - I downloaded the application form from the school website, filled it in and emailed it back to them! something I would never have been able to do before starting the course. I still work at the school but I finish early enough to complete my shift and still attend the computer class!