The matrix Standard
was awarded to EDT for the quality of information, advice and guidance
(IAG)
we provide. Click
here
to view our
IAG Policy
.
(link will open as a PDF file in a new tab
)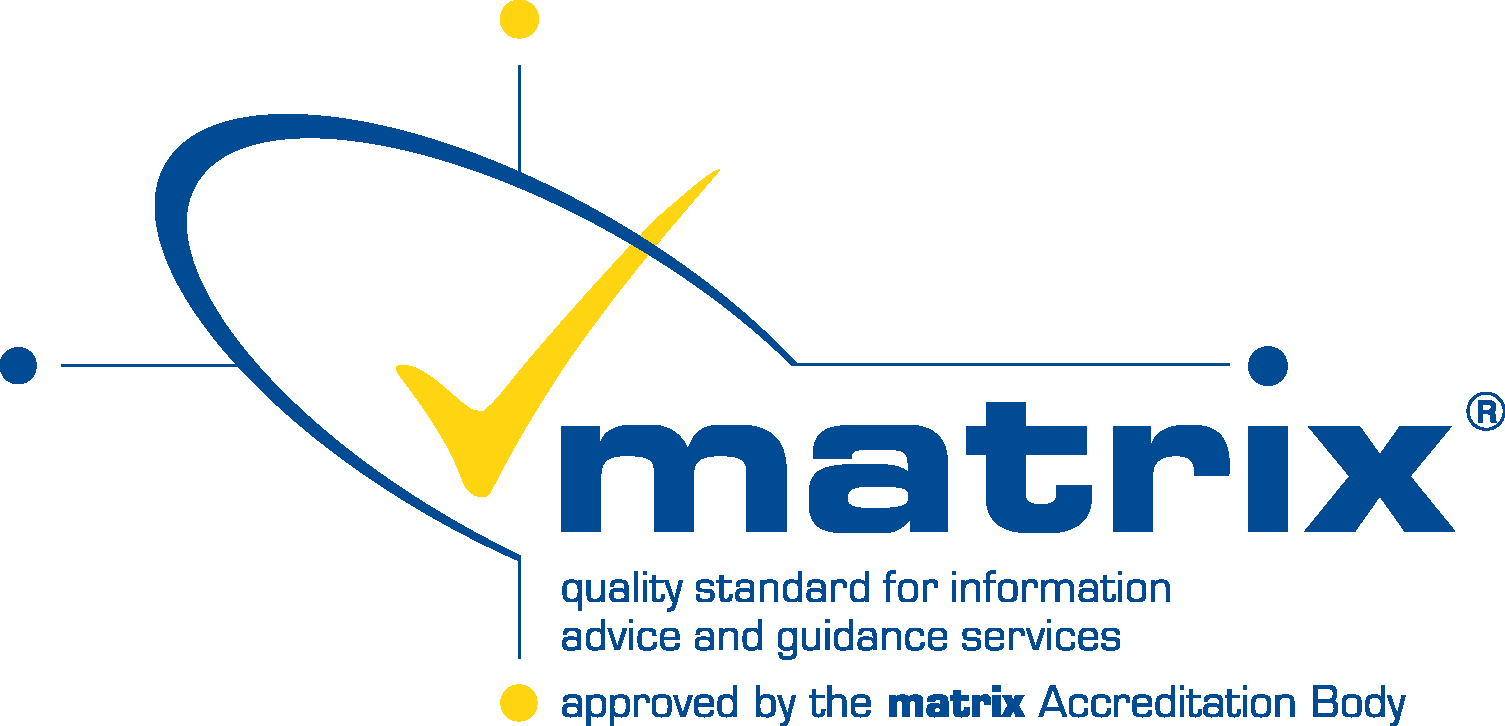 The award is the national quality standard for any  organisation that delivers information, advice and guidance on learning and work. The eight elements of the standard cover the quality of
IAG
provided to learners and potential learners, together with the management and quality systems that review and seek to improve the services provided.
The accreditation assessed the quality of delivery to the customers receiving employment support and those receiving adult further education training.
The accreditation also assessed, through direct feedback, the quality of the services and how information is shared with all partner organisations.
An important part of the process is the use of learner feedback. As well as recognising the high quality of IAG at edt, the flexible standard is also a requirement for many ESFA (Education and Skills Funding Agency) and ESF (European Social Fund) funded contracts. EDT achieved the award after being given a rigorous assessment which reviewed all aspects of the our IAG provision.
---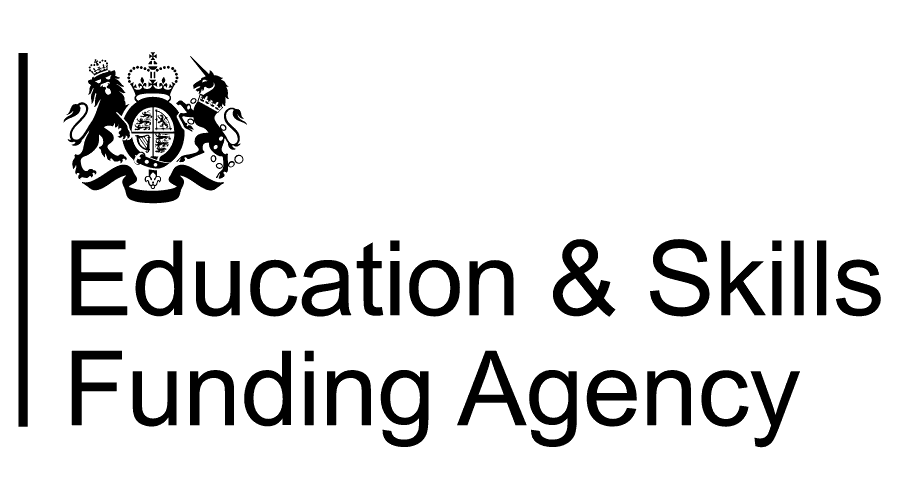 Benefits of The matrix Standard
There are many benefits to working towards matrix accreditation, including:
Improved systems.
Resources better deployed.
Growth in internal capacity and productivity.
Continuous improvement as a way of life.
Robust relationship between strategy and operations.
A boost to confidence and competence.
Improved team working.
A valuable feel-good factor.
Clear payback on the investment in information, advice and guidance support.
Colleges, Schools and Academies, Sole Traders, Next Step Providers, Voluntary and Community Organisations and Private Businesses.
Organisations are awarded the accreditation when they have shown that their IAG service/s meet the matrix Standard. There are currently 2084 organisations accredited to the matrix Standard.
---
National Career Service (NCS)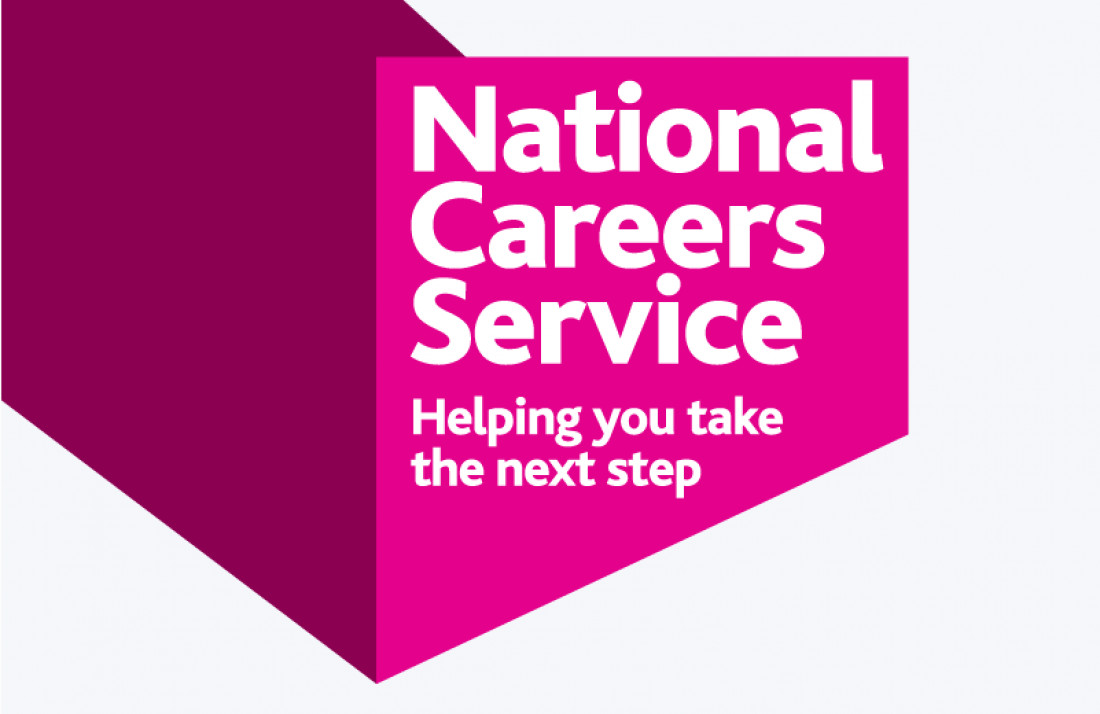 What is the National Careers Service?
NCS provide further free personalised information, advice and guidance to help you make informed choices and get into work or progress in your career. They do this by helping you to:
Explore your career options
Understand the local job market
Develop or enhance your CV
Search and apply for local jobs
Identify local opportunities including volunteering
Develop your interview skills
Apply for training and online learning
Build your confidence.
The National Careers Service provides anyone with life long careers information, advice and guidance to help you make good career choices, no matter what stage you are at in your career. Their careers advisers can help you plan for your future, be more confident about your skills and more prepared to deal with changes you can't predict.
For more information about NCS and what they can do for you, visit the gov.uk National Careers Service page
---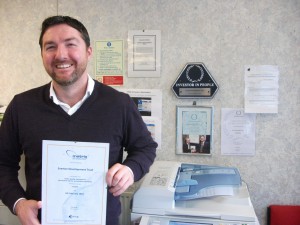 Achieving the matrix Standard is excellent news for us. ..the assessment highlighted many areas of good practice in IAG advice and will help us to improve our services even more.
- Chief Executive of EDT, Andrew Williams,
---
Case Study

Julie, aged 55, from Toxteth.
Learner with Everton Development Trust (EDT).
---
Julie was born in Anfield and has lived in Liverpool all her life. She attended Notre Dame School in Everton where she successfully gained several GCSEs. After leaving school Julie worked in retail. Her first job was in Dolcis in Church Street, as a stockroom assistant. From there she moved to Kwik Save and she worked in several of their stores until, in 2007 she was made redundant from her post as duty manager in their Great Homer Street store.
Julie changed career, taking a post as a care assistant in a nursing home near Sefton Park from 2008 to 2017. She left this post to look after her elderly parents full-time but decided in 2021 that she wanted to return to the workforce.
Julie first came to EDT after she spoke to friends who had attended courses here. "After I made up my mind to return to work I soon realised that I needed to gain some IT skills in order to find a job and that this would help me once I found employment. I also wanted to feel that I was more in touch with friends and family who were using Facebook and Twitter and Whatsapp and I didn't have a clue how to go about this. After talking to my friends I decided to find out if the staff at EDT could help me with this."
Julie initially started attending at EDT with the intention of enrolling for the ECDL course. At her initial assessment it became apparent that she needed more basic training before she could attempt a qualification at that level. After discussing her options with EDT tutors, she decided to enrol on the Include-IT Mersey course.
"When I started the course I was very apprehensive about coming back into what I imagined was going to be a typical classroom situation. I hadn't really enjoyed my time at school and I was worried about being the dunce of the class, knowing so little about using a computer, but I was pleasantly surprised to find out that this wasn't a formal classroom situation. It was explained to me that my hours of attendance were up to me and that I could work at my own pace with one-to-one support. From the start the atmosphere was relaxed and friendly and I was definitely not made to feel stupid. I really felt comfortable and Peter was very patient with me, especially at the start when I realised how little I actually knew! It was such a relief to be able to work at my own pace, and as the course progressed I began to progress more quickly."
Julie completed the course early in 2022. She had updated her CV and enrolled with online recruiters but was still in the process of searching for a job. "Despite the fact that I hadn't managed to find work before the course ended I felt better about myself and my prospects. I am now more confident, both in putting myself forward for jobs and in meeting new people and in dealing with different situations generally."
In September 2022 Julie did manage to gain employment as a trainee classroom assistant, working part-time, which allows her to continue looking after her mother. She still attends at EDT when she has some free time. "I enjoy the company of the staff and learners there and it allows me to keep my skills up to date and, you never know, to maybe finally do that ECDL course!"
---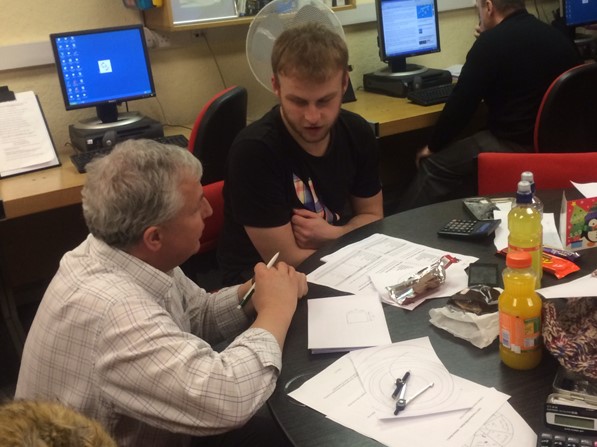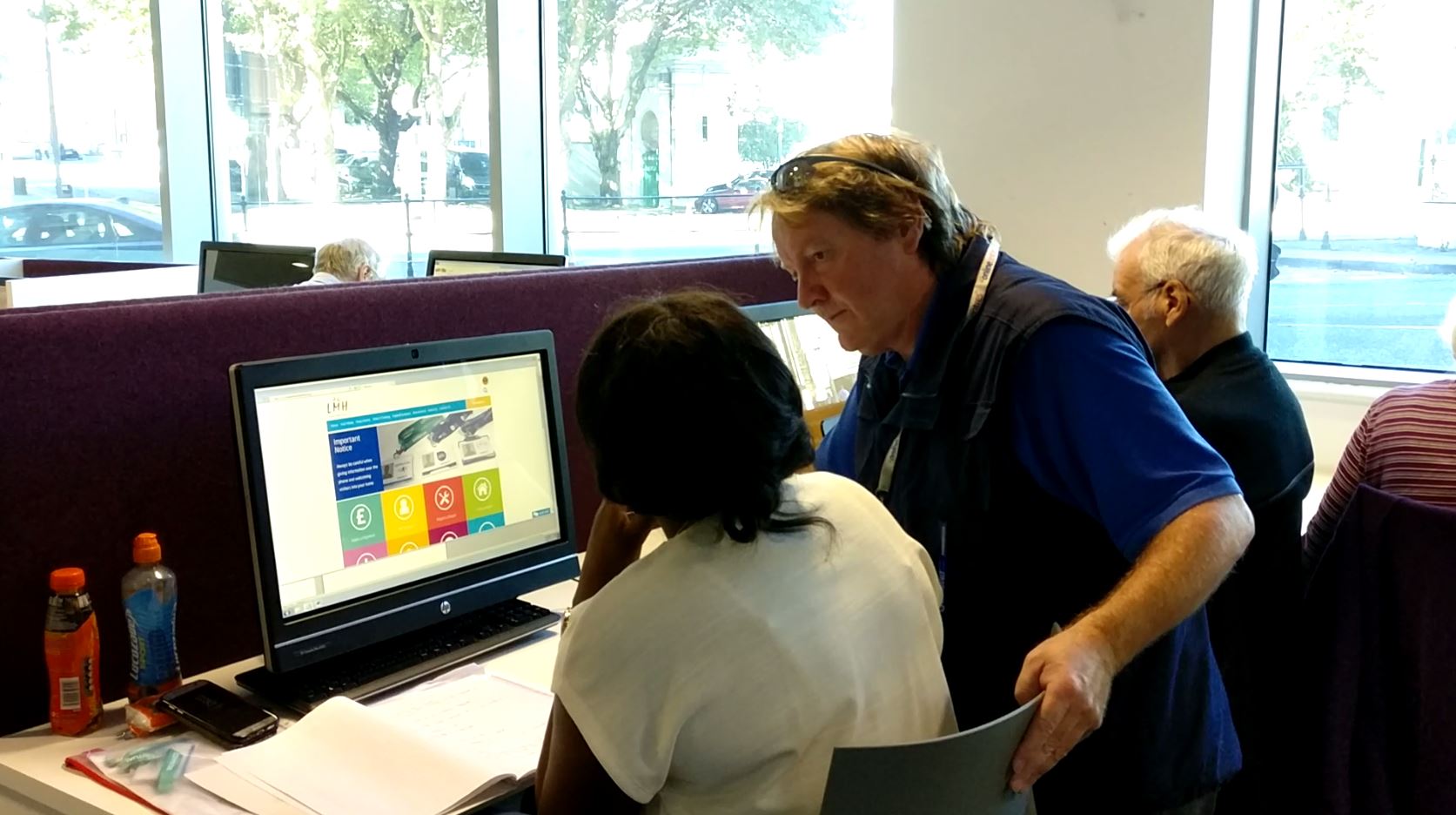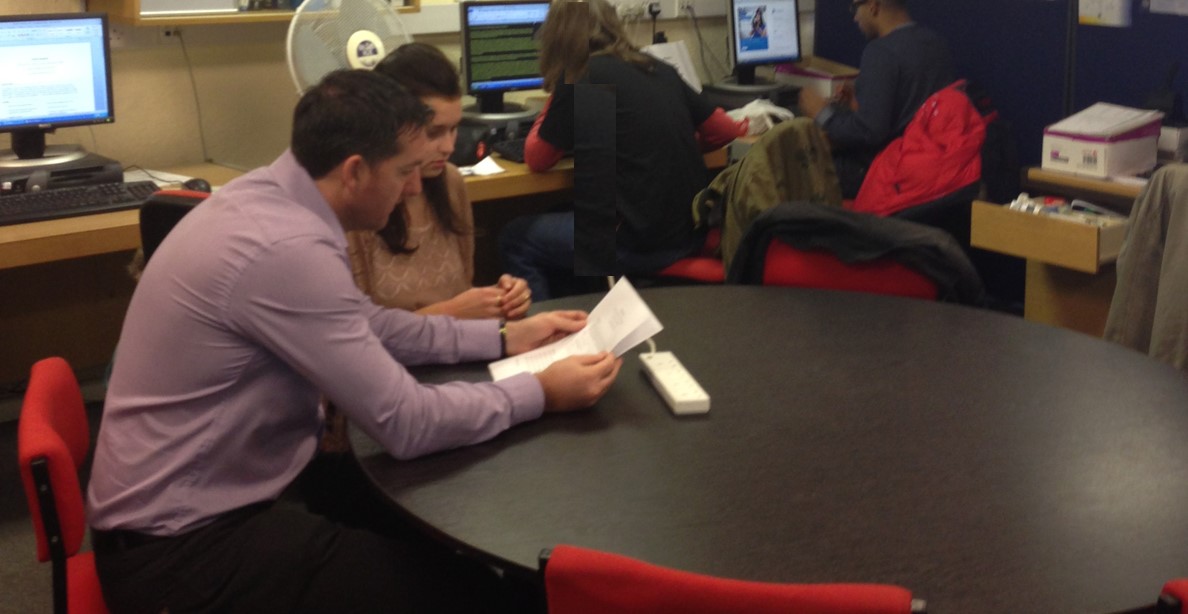 ---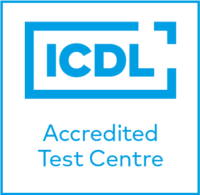 IAG Policy and Procedure

EDT promotes its services through a tried-and-tested recruitment and marketing strategy that effectively combines its activities with those of its partner agencies, community connections, employers and government agencies – all aimed at ensuring that information is accessible to all of our service users, with fully-embedded and bespoke IAG across all service delivery.
We provide services to all members of the community, with a specific emphasis on the unemployed / economically inactive, under-employed or those with no or low skills, lone parents and carers, mental health sufferers, disabled people, BAME groups, older learners and ex-offenders.
The following promotion methods are used:
Existing outreach and online provision – currently engaging with a wide variety of service users at a number of satellite venues across North Liverpool. Within teaching and learning environment EDT's Learner Handbook and Induction process are key service and IAG dissemination tools.
EDT's Community Learning Champions and working relationships with government agencies and city-wide key linkages across the Third Sector, educational institutions and employers. Key partners include but are not limited to: CABs, local Foodbanks, Children's Centres, DWP and Jobcentre Plus; Liverpool Adult ADHD – Ladders of Life, Addaction, Inclusion Matters, EITC; Liverpool Community Learning Partnership, City of Liverpool College and Hugh Baird; Liverpool Lighthouse Sainsbury's, EFC and LFC. Partners are kept up-to-date with our service offer through regular bulletins and face-to-face contact.
High-visibility marketing through leafleting, posters and social media and EDT's website and those of area-based partners. Additionally, favourable publicity through local print (community newspapers), radio and social media.
Running interesting and informative taster sessions at public libraries, doctors' surgeries, job fairs, community festivals.
Engagement at RSL tenant open days; EDT already works very closely with several RSLs and their tenants delivering training initiatives – the key relationships are with TORUS, Plus Dane and Riverside Housing.
Naturally, given the diversity within our service users, we are able to take into account different needs by adopting or adapting new or existing engagement and promotion approaches based upon our community intelligence, experience and knowledge of what works best with particular kinds of service users or groups.
In terms of practical context, EDT delivers IAG which is impartial, high quality, embedded within all learning provision, and directly delivered to each service user by professionally trained EDT staff with strong support links to the National Careers Service and Career Connect, and has implemented the applicable aspects of the Government's current Careers Strategy.
For example, in addition to ongoing circulation of job vacancies, mentoring and 1-2-1 support, IAG support is given to a community learner both throughout their learning and post-course, and takes the following form:
An ILP is developed with the learner, utilising RARPA best practice principles and schematic, that also incorporates a detailed IAG section and Action Plan that is focused from the outset on the most appropriate and best fit progression, with impartial and informative advice that guarantees each learner is aware of all their potential progression options.
Both the ILP and IAG Action Plan are regularly reviewed by both tutor feedback and learner input for relevance and monitoring against goals and career aspirations.
At their course's end, the learner has an Exit Review – with specific emphasis on their IAG Action Plan and follow-up support and progression options, including periodic post-programme tracking at 3, 6 and 12 months.
Crucially, service users see a direct correlation between courses offered by EDT and the results of Learner Voice Consultations; ensuring that provision has community credibility that encourages and attracts learners, along with enabling local partners to refer with absolute confidence knowing that EDT's impartial IAG will signpost or support to the most appropriate provision. Additionally, direct feedback from employers and partners to learners regarding required skills and opportunities further enhances this engagement model. Under-represented and vulnerable groups are also sure to have their needs supported through internal expertise and knowledge but also by extensive specialist support partners.
---
For further information, contact Andrew Williams on (0151) 298 2478
email: andrew.williams@edt.org.uk