Citron Close IT Hub is based at The Flowers Tenants and Residents Association office - a vacant property provided to them via Liverpool Mutual Homes (LMH) to use as a base central to the neighbourhood on Citron close.
IT Training sessions take place here every Monday morning from 10.00am - 1.00pm
Core Learning Modules:
Introduction to Word Processing
Beginners Internet and Email
Working with Microsoft Word
Combined Microsoft Word and Internet Exercises
Advanced Internet Exercises
LMH Connect 24/7 Module
Optional Learning Modules:
Getting to know Universal Jobmatch
Getting to know Property Pool Plus
Introduction to Microsoft Excel
Make the most of your Tablet
Working with Digital Cameras
Using ipods and MP3 players
Introduction to Social Networking
if you require more information please use the contact details below
Telephone: 0800 678 1894
email: james.pickup@commutual.org.uk
Or use the contact form below: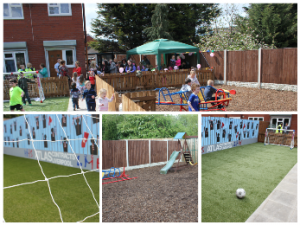 1 Citron Close (Walton)
Liverpool
 L9 1LG
---
Tenant Profile
---
Agnes Luker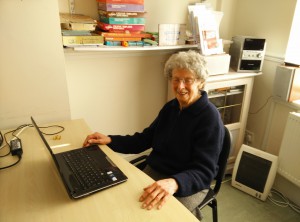 My introduction to the I T Course came via the bus stop where I met Bridie – she's a voluntary worker at the Flowers Estate Citron Close – she told me about an IT course that was starting and despite being 87 years of age I was intrigued! What was it all about I thought? and what did IT stand for?

I joined the group, met the tutor Kevin and explained that I had not a clue, didn't know what a laptop was or what the internet was etc I had no idea whatsoever. No problem Kevin said, and began to explain what it was all about, well he might as well have been talking Greek! Keyboard this and mouse that. I'd worked all my life in the printing trade, bookbinding – and I'd never seen a keyboard let alone used one!

Here I must say Kevin has great patience and tolerance, I was able to take my time and before long I was hooked and found it really interesting. In fact I took to it like a duck to water, learning how to type and use the Internet. Because of the course I've now received two separate Older Peoples Awards and I'm continuing to improve slowly but surely. Yes it's a challenge but bring on the next stage!